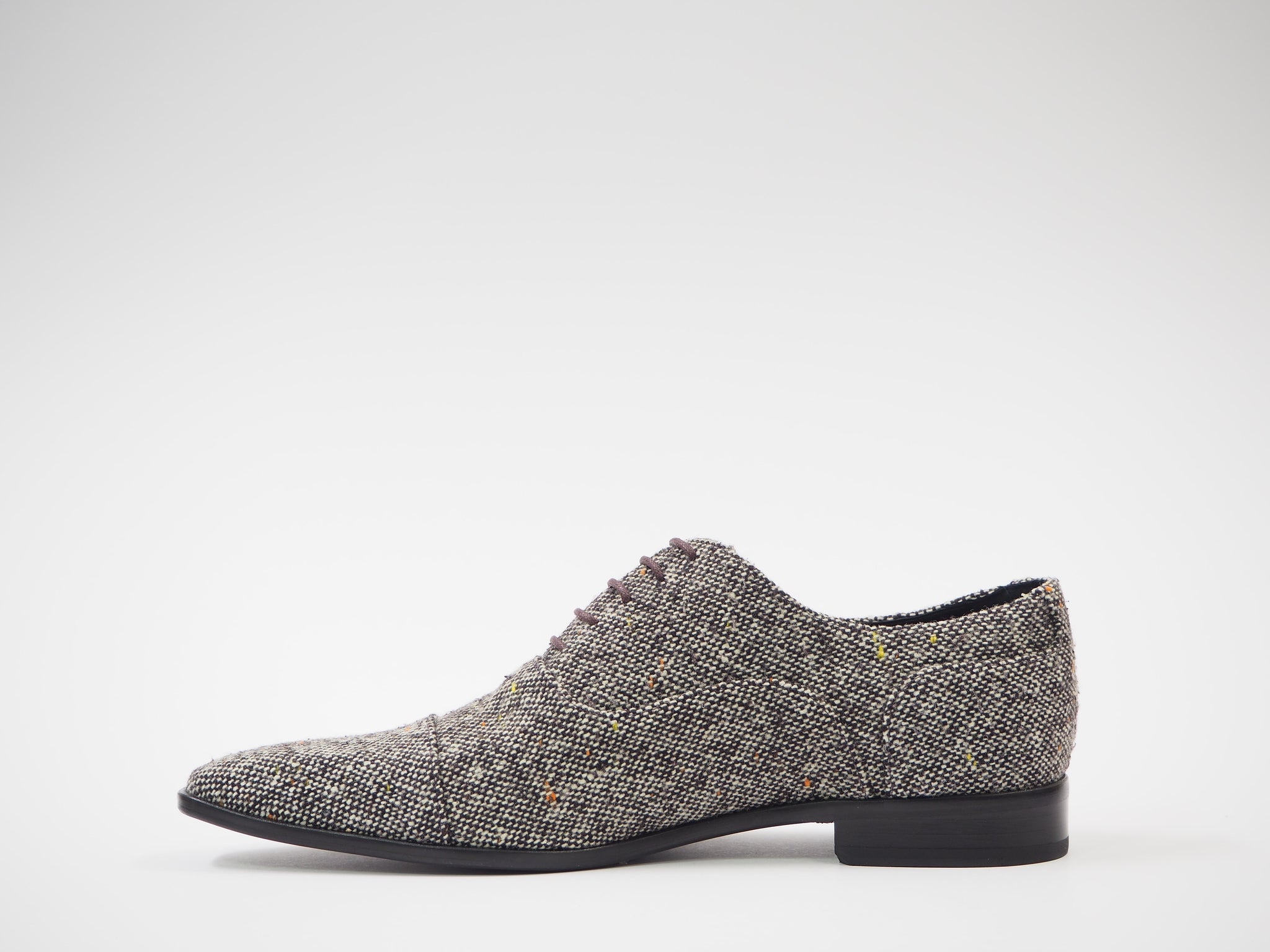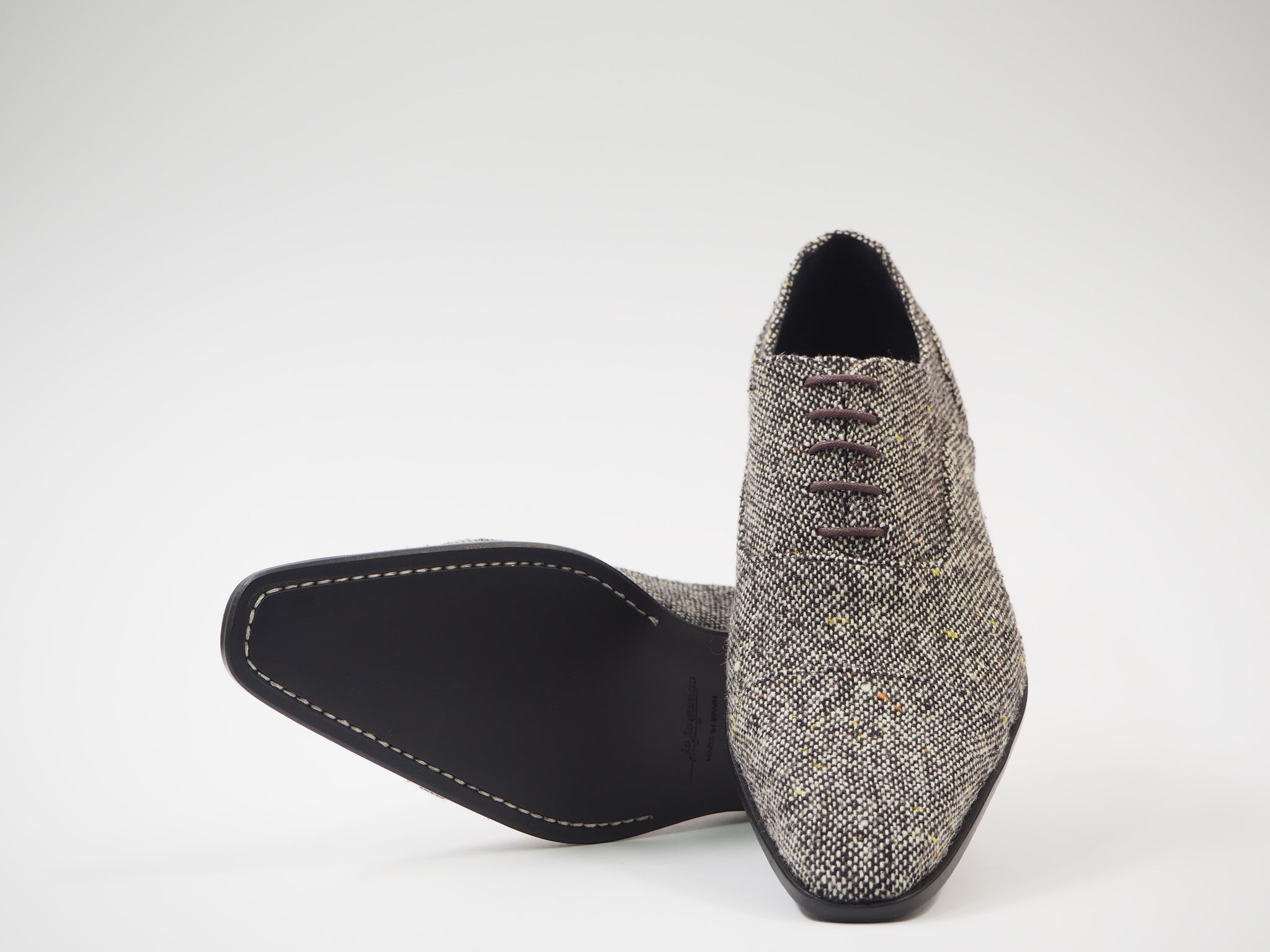 Size 43 - Brown & White Tweed Oxford
Classical oxford handcrafted in brown and white speckled tweed. Wool blend upper, water resistant inner layer, microfiber inside lining, comfortable full-length footbed, stitched leather soles, light as running shoes. Unfortunately, matching belt not available.
Made from used and recycled materials: Uppers made from a previously worn jacket. Outsole made from reconstituted scrap leather from the shoe-making process. Durable and easy to clean with soap and water. 
One of a kind - only one pair available: 
Size - US (10)   UK (9)   Europe (43)   CM (28)